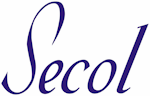 POSITIVE AND DEFINITIVE
ARCHIVAL PROTECTION

GIVING THE PAST A FUTURE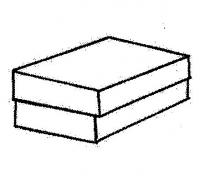 Bespoke Boxes, Board Folders & Mounts
Secol offer a bespoke service for storage boxes in the highest grade of Museum Boxboard in blue-grey or taupe colour.
Boxes can be made in any size in single piece "clamshell" design or using separate lift-off lids.
The exact bespoke size of a them enables space be used efficiently and minimizes internal movement.
The samples represent a small fraction of bespoke boxes produced in Secol through years.
Please feel free to contact us for bespoke quotation. Request Form
Code
Name
Overall
Dimensions
Internal
Dimensions
Format
Application
Material
Pack
Ex. VAT
Inc. VAT
BSMDB
B. S. Multi Drawer Box / Blue-Grey
Bespoke Service
Bespoke Service
Bespoke

Bespoke

1300 Micron Boxboard

1x
POA
BSMDBT
B. S. Multi Drawer Box / Taupe
Bespoke Service
Bespoke Service
Bespoke

Bespoke

1300 Micron Taupe Boxboard

1x
POA
BSCTB
B. S. Compartment Tray Box / Blue-Grey
Bespoke Service
Bespoke Service
Bespoke

Bespoke

1300 Micron Boxboard

1x
POA
BSCTBT
B. S. Compartment Tray Box / Taupe
Bespoke
Bespoke
Bespoke Service

Bespoke

1300 Micron Boxboard

1x
POA
BSTUBE
B. S. Tube Box / Blue-Grey
Bespoke Service
Bespoke Service
Bespoke

Bespoke

1300 Micron Boxboard

1x
POA
BSTUBET
B. S. Tube Box / Taupe
Bespoke Service
Bespoke Service
Bespoke

Bespoke

1300 Micron Boxboard

1x
POA
BSABM
B. S. Archival Boarder Mounts
Bespoke Service
Bespoke Service
Bespoke

Decorative edging

Acid-free, black board

10x
POA