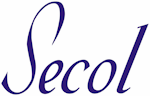 POSITIVE AND DEFINITIVE
ARCHIVAL PROTECTION

GIVING THE PAST A FUTURE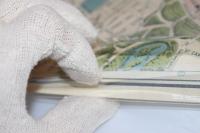 Bespoke Folders & Trantec®
The Standard Folders and Trantec are also available in any other size to suit your requirements.
Simple let us have dimensions and a quantity, and enclosures can be quoted for you in a style of Folders or Trantec.
The samples represent a small fraction of these items produced in Secol through years.
Please feel free to contact us for bespoke quotation. Request Form
Code
Name
Overall
Dimensions
Format
Application
Material
Pack
Ex. VAT
Inc. VAT
BSF50
B. S. Standard Folders 50 Micron
Bespoke Service
Bespoke



50 Micron Secol Polyester

50x
POA
BSF75
B. S. Standard Folders 75 Micron
Bespoke Service
Bespoke



75 Micron Secol Polyester

50x
POA
BSF100
B. S. Standard Folders 100 Micron
Bespoke Service
Bespoke



100 Micron Secol Polyester

50x
POA
BSTTY50T
B. S. Trantec Sleeves® 50 Micron
Bespoke Service
Bespoke

Film, Prints etc

50 Micron Secol Polyester

100x
POA