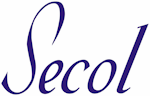 POSITIVE AND DEFINITIVE
ARCHIVAL PROTECTION

GIVING THE PAST A FUTURE
Welcome to the Secol Product Catalogue
We have created a new navigation system on our website to make it easy to find any products and useful connections between them. You can find all linked items while staying on one category or subcategory page.
Please feel free to browse through by selecting a category from the 12 buttons below or from the menu on the left side.
Alternatively, you can

download a copy of our catalogue and

download a copy of our price list for viewing or printing at your leisure.
The new product catalogue is available now so you can complete our

online form to receive a catalogue by post.
If you need any further information, request a quote or bespoke service please contact us using the link: sales@secol.co.uk or call the Sales Department on +44 (0) 1842 752341