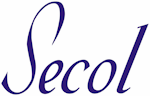 POSITIVE AND DEFINITIVE
ARCHIVAL PROTECTION

GIVING THE PAST A FUTURE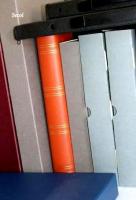 Binders & Portfolios
The Secol Binders & Portfolios give the ultimate solution for bringing order, accessibility and professional presentation to mixed materials and formats.
The Standard A-S, Boxboard, Collection, Panoramic & Certificate Binders use the principle of a "binder-within-a-box" to provide primary protection and useful logical order with archival storage.
Binders with separate Slipcases provide all-round protection and are an alternative to the fully enclosed  Standard Binders. 
Presentation Portfolios offer a totally safe and flexible systems for browsing, storage and displaying of Photographic Prints. They are available in different formats, styles and volumes to meet varying requirements.
For A4 and A3 Inserts, and Strips go to MOUNTING SYSTEMS
For filing pages go to FILING PAGES FOR BINDERS AND PORTFOLIOS
For Gloves and Labels go to ACID FREE ACCESSORIES