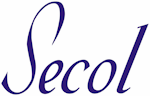 POSITIVE AND DEFINITIVE
ARCHIVAL PROTECTION

GIVING THE PAST A FUTURE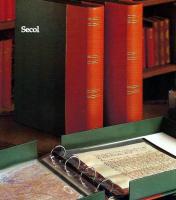 Collection Binders
The Collection Binders are hand-crafted from the finest museum-quality conservation grade materials and bound in attractive dark green library buckram with a contrasting russet colour quarter spine binding and gold lining.
They provide the ideal preservation environment which excludes light, harmful dust and pollution, and help to stabilise temperature and humidity - all important factors in preservation. With internal barrier lining and high-quality British standard four-ring binder mechanism and the drop-spine design provides easy page access and selection.
The Collection Binders with their most attractive appearance, hard wearing and durable finish are great storage solution for professional archivists, private collectors and enthusiasts.
Hold approximately 50 filing pages.
They are perfect to use with A4 formats of: FILING PAGES FOR BINDERS AND PORTFOLIOS and the acid free MOUNTING SYSTEMS
Code
Name
Overall
Dimensions
Format
Application
Material
Pack
Ex. VAT
Inc. VAT
CCA4B
Collection Binder A4
355 x 310 x 55mm
A4

Long-lasting storage

dark green library buckram

1x
£84.80
£101.76