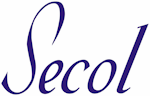 POSITIVE AND DEFINITIVE
ARCHIVAL PROTECTION

GIVING THE PAST A FUTURE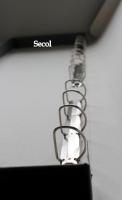 Certificate & Panoramic Binders
The long landscape format clamshell Certificate Binders are made from acid-free museum blue-grey or taupe colour board. A 4 ring binder system is mounted within the box supporting the pages on their long side for ease of viewing and maximum stability.
The matching CERIFICATE PAGES are manufactured in a Security Style to facilitate insertion without damage.
The Panoramic Binders are designed to promote easy access and display without compromising the integrity of the unique source material. The elongated clamshell box offers the perfect acid-free protection in high quality Museum board in grey-blue and taupe colour.
The matching PANORAMIC PAGES are manufactured in a Security Style as well. 
Code
Name
Overall
Dimensions
Format
Application
Material
Pack
Ex. VAT
Inc. VAT
GBC
Certificate Binder Blue-Grey
440 x 330 x 57mm
Certificate Format

Certificate Long-Term Storage

Acid Free Museum Board

1x
£25.05
£30.06