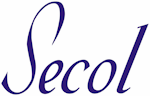 POSITIVE AND DEFINITIVE
ARCHIVAL PROTECTION

GIVING THE PAST A FUTURE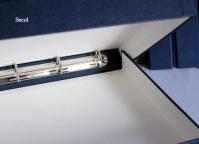 Standard A-S Binders
The Standard A-S Binders have a solid frame and their principle of a "binder-within-a-box" perfectly keep dirt, dust and light out.
They are lined and covered with 2 standard coverings, Royal Blue Library Buckram (cloth based) and Royal Blue Bookbinder's Milskin (paper based). Hold approximately 50 filing pages.
The A-S Binders open up flat with the ring binder on the inside of the drop-spine and permit 100% access to the stored material.
Standard A-S Binders are perfect to use with: FILING PAGES FOR BINDERS & PORTFOLIOS and the acid free MOUNTING SYSTEMS
Code
Name
Overall
Dimensions
Internal
Dimensions
Format
Application
Material
Pack
Ex. VAT
Inc. VAT
ASCOMA4B
Standard A-S Binder Blue Buckram A4
335 x 288 x 41mm
A4

Long-Lasting Storage

Royal Blue - Buckram

1x
£45.75
£54.90
COMA3
Standard A-S Binder Blue Wibalin A3
475 x 375 x 41mm
A3

Long-Lasting Storage

Blue wibalin

1x
£60.20
£72.24
COMA3B
Standard A-S Binder Royal Blue Buckram A3
475 x 375 x 41mm
A3

Long-Lasting Storage

Royal Blue - Buckram

1x
£81.50
£97.80