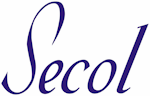 POSITIVE AND DEFINITIVE
ARCHIVAL PROTECTION

GIVING THE PAST A FUTURE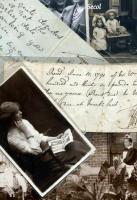 Pockets, Covers, Folders & Sleeves
The Secol Pockets - welded three sides and open one: U shape; Covers - welded two adjacent sides: L shape; Sleeves - welded 2 parallel sides & Folders - welded one long side and open on the other three, are manufactured from Polyester in 50, 75 and 100 Micron. 
They provide the highest clarity, optical rendition and protective strength.
1000 Microns = 1mm, so the higher the value, the thicker the polyester film.
Polyester Standard Pockets, Covers, Folders and Sleeves are available now in packs of 25 & 50
They are not punched with any holes so they fit the wide range of ACID-FREE BOXES
They are available in a wide range of formats but if the size you require is not listed please feel free to contact us for a BESPOKE SERVICE Simply let us know dimensions and quantity. Enclosures can be quoted in Pockets, Covers, Sleeves and Folders.
For Pockets with filing holes go to FILING PAGES FOR BINDERS & PORTFOLIOS
BINDERS & PORTFOLIOS bring storage solution for pockets with holes.
For A4 and A3 Inserts, and Strips go to MOUNTING SYSTEMS
For Gloves and Tissue go to ACID FREE ACCESSORIES