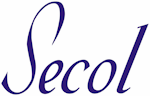 POSITIVE AND DEFINITIVE
ARCHIVAL PROTECTION

GIVING THE PAST A FUTURE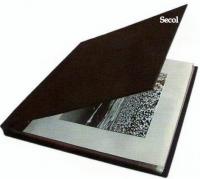 Mini Portfolio System
The Mini Portfolio System provides a perfect presentation solution for 20 images in one neat and portable package.
There is a smart 3mm black bookbinding with encloses 4 miniature stainless steel rings and 10 Display Pages for 20 images.
Pages are Security Style with a smooth welded edge on 3 sides and the opening on the punched side.
They can be changed or re-loaded in seconds.
The quality and clarity of the image rendition is absolutely superb.
The Mini Portfolio lets you show all your work at its best in optically needle-sharp Secol polyester film.
Code
Name
Overall
Dimensions
Format
Application
Material
Pack
Ex. VAT
Inc. VAT
MPA4
Mini Portfolio with 10 Pages / Black
330 x 260mm
A4

Display of 20 Images

Black bookbinding

1x
£27.80
£33.36