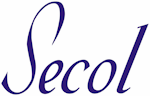 POSITIVE AND DEFINITIVE
ARCHIVAL PROTECTION

GIVING THE PAST A FUTURE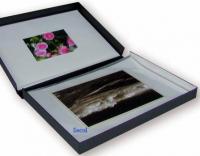 Portfolio Boxes With Pockets & Covers
The Presentation Portfolio Boxes are hand-made to conservation standards from acid-free archival boxboard and covered in hard-wearing library buckram cloth, bonded with neutral pH acrylic adhesive. They are additionally lined with a protective white barrier and feature a double clamshell edge.
When closed, the portfolio box shields prints from light, dust and harmful atmospheric gases. When opened, the special drop-spine construction allows the box to lay perfectly flat.
Each box portfolio is 38mm deep and comes with 25 pockets or covers but will accommodate a further 50 items. Pockets and Covers are manufactured from 75 Micron Secol Polyester and fit exactly inside the frame of the box.
They allow superb visual rendition. The strength, clarity and inert chemistry of polyester film make them the very safest choice for the future longevity of every collection.
Take a look at 75 Micron Polyester Pockets or 75 Micron Covers to find Additional Packs.
Go to MOUNTING SYSTEMS  for acid-free Inserts and Strips to mount smaller prints and display them within a visual frame.
Code
Name
Overall
Dimensions
Format
Application
Material
Pack
Ex. VAT
Inc. VAT
BFA4BKB
Portfolio System. A4 Box With 25 Pockets
240 x 315 x 38mm
A4

Presentation, Storage

Library Buckram Cloth, Polyester

1x
£68.70
£82.44
BFA3BKB
Portfolio System. A3 Box With 25 Pockets
318 x 435 x 38mm
A3

Presentation, storage

Library Buckram Cloth, Polyester

1x
£88.25
£105.90