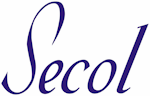 POSITIVE AND DEFINITIVE
ARCHIVAL PROTECTION

GIVING THE PAST A FUTURE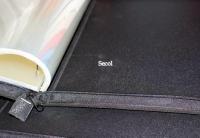 Zip Case Portfolios
The Zip Case Portfolios offer a totally safe and flexible presentation system for prints in A4, A3 and A2 formats.
Hand made in hard wearing solid board finished with Black Library Buckram cloth inside and out they are superbly trimmed with tailored webbing edges and anodized metal corner protectors.
A practical retractable handle completes the professional presentation.
Zip Case Portfolios are available with 25 pages or without pages. 
Go to FILING PAGES FOR BINDERS & PORTFOLIOS for additional Pack of 25 or 50 Pages.
Code
Name
Overall
Dimensions
Format
Application
Material
Pack
Ex. VAT
Inc. VAT
PFA4BKB
Zip Case Portfolio A4 Format with 25 Pages
350 x 285 x 40mm
A4

Presentation

Black Library Buckram

1x
£64.35
£77.22