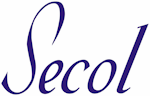 POSITIVE AND DEFINITIVE
ARCHIVAL PROTECTION

GIVING THE PAST A FUTURE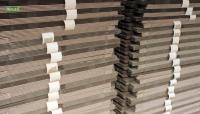 Die-Cut Corrugated Boxes
The Secol Die-Cut Corrugated Boxes are developed as practical solution for bulk archives. They provide safe, long-term storage for items up to A1 size. The corrugated material in a light tan colour combines exceptional high strength with light weight. Boxes are supplied  flat for self-assembly so they also save significant space prior to installation.
They are manufactured in three styles.
Foolscap style is designed for material in files or folders stored upright.
The Clamshell style is designed to be used in conjunction with Polyester Pockets, Covers, Folders and Sleeves, Acid-Free Labels and Spine Label Holders Their design means there are 4 layers of corrugated board around 3 sides so the clamshell boxes can be stored comfortably in a self-supporting stack.
The Clamshell Blue-Grey style is designed for material in A3 format. Boxes are manufactured from acid-free and archival Blue-Grey Boxboard in single piece "clamshell" design.
Corrugated Boxes are supplied in packs of 10 and Archival Blue-Grey A3 Corrugated Boxes in packs of 2. 
Code
Name
Overall
Dimensions
Internal
Dimensions
Format
Application
Material
Pack
Ex. VAT
Inc. VAT
AB44033070
Archival Blue-Grey A3 Corrugated Boxes
455 x 356 x 79mm
440 x 330 x 70mm
Clamshell / Book Style

storage, display, transportation

Archival Corrugated Board

2x
£20.45
£24.54
BA385114260
Corrugated Upright Foolscap Boxes
405 x 118 x 280mm
385 x 114 x 260mm
Upright Foolscap

Material in files, folders etc

Die-Cut Corrugated Board

10x
£16.10
£19.32
BA31524560
Corrugated Clamshell A4 Boxes
335 x 265 x 64mm
315 x 245 x 60mm
A4 Clamshell / Book Style

Bulk archives

Die-Cut Corrugated Board

10x
£24.75
£29.70
BA41531560
Corrugated Clamshell 415 x 315 x 64mm Boxes
435 x 335 x 64mm
415 x 315 x 60mm
Clamshell / Book Style 12 x 16"

Bulk archives

Die-Cut Corrugated Board

10x
£26.65
£31.98
BA43532060
Corrugated Clamshell A3 Boxes
455 x 340 x 64mm
435 x 320 x 60mm
Clamshell / Book Style

Bulk archives

Die-Cut Corrugated Board

10x
£29.50
£35.40