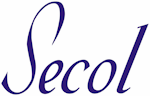 POSITIVE AND DEFINITIVE
ARCHIVAL PROTECTION

GIVING THE PAST A FUTURE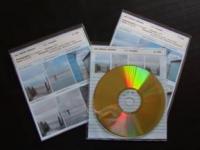 CD Double Pockets
The full-depth double pockets allow a CD or DVD to be stored directly with a full sized Insert Card or complete thumbnail reference in separate but adjacent pockets.
They are perfect for archiving CD's with full indexing, or simply storing audio CD's and their insert cards safely together.
These high clarity pockets show images and artwork off to the best effect whilst removing any worry about storing reference material alongside the disc surface.
The index pocket will accept a standard CD inlay, your own printed index or Secol pre-printed index cards.
Secol Double Pockets can be manufactured in larger sizes for specific requirements as Bespoke Service. Please feel free to contact us and give us your requirements by completing the Request Form
Code
Name
Overall
Dimensions
Format
Application
Material
Pack
Ex. VAT
Inc. VAT
LEC3
Double Pockets 125 x 160mm
125 x 160mm
125 x 160mm

Disc Storage

Secol Polyester

50x
£21.20
£25.44
ICD02
CD & DVD Index Cards 120 x 155mm
120 x 155mm
120 x 155mm

CD's, DVD's & Index Cards



50x
£4.85
£5.82