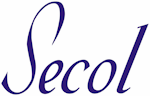 POSITIVE AND DEFINITIVE
ARCHIVAL PROTECTION

GIVING THE PAST A FUTURE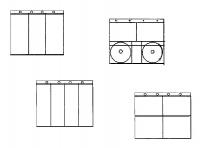 3 & 4 Pockets
With the opening along the punched edge Secol A-S Hanging A4 Format three and four-pockets Pages are dedicated to Hanging Bars and Hanging File Storage Unit but they perfectly fit A4 Binders and Portfolios as well.
The Acid-Free pages bring both great security and easy accessibility to a storage material.
Available in packs of 10, 25 and 50
Go to ACID FREE ACCESORIES to find Index Cards 120 x 155mm which fit AS Pages for CD/DVD. 
Code
Name
Overall
Dimensions
Internal
Dimensions
Format
Application
Material
Pack
Ex. VAT
Inc. VAT
ASCD2Q
2 CD & 2 Index Pockets Pages PK 25
317 x 260mm
2x 124x124 & 2x 153x110mm
A4

CD, DVD,Index Cards

Secol Polyester

25x
£21.55
£25.86
ASCD2
2 CD & 2 Index Pockets Pages PK 50
317 x 260mm
2 x 124x124 & 2 x 153x110mm
A4

CD, DVD, Index Cards

Secol Polyester

50x
£30.70
£36.84
AS108P3Q
Hanging A-S 3 Pockets Pages
317 x 260mm
3 Pockets 102 x 230mm
A4

Stereos, 9" x 4", Panoramas.

Secol Polyster

25x
£21.55
£25.86
AS108P3
Hanging A-S 3 Pockets Pages
317 x 260mm
3 Pockets 102 x 230mm
A4

Stereos, 9"x4" Panoramas, Photos

Secol Polyster

50x
£30.70
£36.84
AS102P4Q
Hanging A-S 4 Pockets Pages
317 x 260mm
4 Pockets 154 x 113mm
A4

A6, Postcards, Prints 6 x 4

Secol Polyester

25x
£21.55
£25.86
AS102P4
Hanging A-S 4 Pockets Pages
317 x 260mm
4 Pockets 154 x 113mm
A4

A6 Postcards Photos Prints 6x4"

Secol Polyester

50x
£30.70
£36.84
AS103S4Q
Hanging A-S 4 Strip Pockets Pages
317 x 260mm
4 Pockets 76 x 230mm
A4

120 / 60mm film strips

Secol Polyester

25x
£21.55
£25.86
AS103S4
Hanging A-S 4 Strip Pockets Pages
317 x 260mm
4 Pockets 76 x 230mm
A4

120 / 60mm film strips

Secol Polyester

50x
£30.70
£36.84