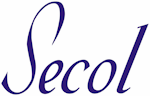 POSITIVE AND DEFINITIVE
ARCHIVAL PROTECTION

GIVING THE PAST A FUTURE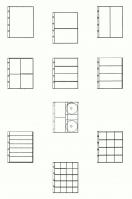 A-S Vertical A4 Format Pages
Standard A-S Vertical A4 Format Pages give full archival, acid-free protection against physical damage, surface reaction and atmospheric contamination and high optical clarity that enhances the appearance of the contents.
A comprehensive range of page designs allows the system to be tailored to suit a diverse range of items and a one standard A4 overall page size ensures the uniformity of storage as collections are extended.
All Vertical Filing Pages have pockets opening from the top short side of the page except AS203S4SE (4 Strip pockets) and AS204S7SE (7 Strip Pockets) which are open from the outside edge.
All pockets' dimensions are given with the open dimension first.
Suitable for Pictures, Prints, Documents, Letters etc. Pages are available now in packs of 25 and 50
To provide a visual barrier between pages and / or sections you may use acid-free ARCHIVAL INTERLEAVES
For A4 and A3 Inserts, and Strips go to MOUNTING SYSTEMS
For archival Gloves, Tissue and Labels take a look at ACID FREE ACCESSORIES