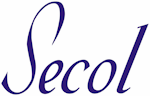 POSITIVE AND DEFINITIVE
ARCHIVAL PROTECTION

GIVING THE PAST A FUTURE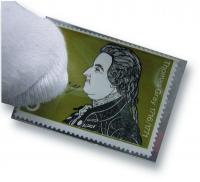 Philatelic Mounts
The Secol Stamtec Mounts are designed to quickly ensure permanent and safe protection of stamps. They offer a complete all-round enclosure of a stamp. Each stamp is protected inside the clear polyester envelope.
The envelope can be adhered to an album or exhibition page using its built-in dry-mount peel off strip. Each strip is 217mm in length and can be readily trimmed with a guillotine or scissors to cover singles, pairs or strips.
The advantages of Philatelic Mounts are an unrivalled clarity, total museum grade security and a complete absence of water for the dry-mounting.
Stamtec solutions provide an optical brilliance and colour rendition which must be seen to be appreciated.
For archive gloves go to ACID FREE ACCESSORIES
Code
Name
Overall
Dimensions
Format
Application
Material
Pack
Ex. VAT
Inc. VAT
STAMT24217Y75
Stamtec Archival Mounts 24mm
24 x 217mm /L/
GB Defin, Pre 1967 Commems

Stamps

75 Micron Secol Polyester

10x
£3.85
£4.62
STAMT26217Y75
Stamtec Archival Mounts 26mm
26 x 217mm length
USA Commems

Stamps

75 Micron Secol Polyester

10x
£3.85
£4.62
STAMT30217Y75
Stamtec Archival Mounts 30mm
30 x 217mm length
GB Commems Landscape

Stamps

75 Micron Secol Polyester

10x
£3.85
£4.62
STAMT31217Y75
Stamtec Archival Mounts 31mm
31 x 217mm length
Channel Islands, High Values

Stamps mounting, storage

75 Micron Secol Polyester

10x
£3.85
£4.62
STAMT35217Y75
Stamtec Archival Mounts 35mm
35 x 217mm length
Millennium Issues

Stamps mounting, storage

75 Micron Secol Polyester

10x
£3.85
£4.62
STAMT41217Y75
Stamtec Archival Mounts 41mm
41 x 217mm length
GB Commems Portrait

Stamps

75 Micron Secol Polyester

10x
£3.85
£4.62
STAMT48217Y75
Stamtec Archival Mounts 48mm
48 x 217mm /L/
Miscellaneous

Stamps

75 Micron Secol Polyester

10x
£3.85
£4.62