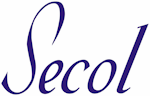 POSITIVE AND DEFINITIVE
ARCHIVAL PROTECTION

GIVING THE PAST A FUTURE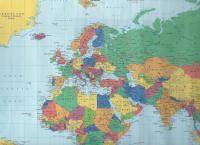 Large Formats
Secol Special application Trantec® Sleeves were developed for the protection of larger prints and maps where insertion and handling can present problems. These have been overcome in two ways.
Firstly, by using the innovative Trantec® design of "captive flap" closure, the sleeve can be opened completely for safe insertion of materials. Regardless of the size of the item, it can be "placed" into the enclosure almost instantly.
Secondly, the use of extra heavy guage 250 micron polyester for the base of the sleeve provides vital additional support when the enclosure is being put away, transported, issued, scanned or handled in any way. They can also act as a short-term "safe house" for material during conservation work.
The contents of the enclosure is always entirely visually available through the optical crispness of Secol Polyester. They are available in two standard sizes but can be quoted in any sizes for particular requirements. Request Form 
The Pockets, Covers, Folders and Sleeves in size A0 and Standard O.S. Map are made from 100 Micron Polyester film. They are completely inert and Acid-Free.
Code
Name
Overall
Dimensions
Format
Application
Material
Pack
Ex. VAT
Inc. VAT
TTA1Y250
Trantec® Protection Units A1
605 x 845mm
A1

maps, prints, drawings, posters

Polyester 250 Micron

10x
£165.75
£198.90
TTA0Y250
Trantec® Protection Units A0
857 x 1207mm
A0

maps, prints, drawings, posters

Polyester 250 Micron

10x
£212.60
£255.12
P17751025Y100
Standard Pockets 775 x 1025mm
775 x 1025mm
30½"x 40¼" 775 x 1025mm

Standard O.S. map

100 Micron Secol Polyester

10x
£108.10
£129.72
C7751025Y100
Standard Covers 775 x 1025mm
775 x 1025mm
30½"x 40¼" 775 x 1025mm

Standard O.S. map

100 Micron Secol Polyester

10x
£108.10
£129.72
F7751025Y100
Standard Folders 775 x 1025mm
775 x 1025mm
30½"x 40¼" 775 x 1025mm

Standard O.S. map

100 Micron Secol Polyester

10x
£108.10
£129.72
S7751025Y100
Standard Sleeves 775 x 1025mm
775 x 1025mm
30½"x 40¼" 775 x 1025mm

Standard O.S. map

100 Micron Secol Polyester

10x
£108.10
£129.72
P18571207Y100
Standard Pockets A0
857 x 1207mm
33¾"x 47½" 857 x 1207mm

A0 Maps, posters etc

100 Micron Secol Polyester

10x
£143.70
£172.44
C8571207Y100
Standard Covers A0
857 x 1207mm
33¾"x 47½" 857 x 1207mm

A0 Maps, posters etc

100 Micron Secol Polyester

10x
£143.70
£172.44
F8571207Y100
Standard Folders A0
857 x 1207mm
33¾"x 47½" 857 x 1207mm

A0 Maps, posters etc

100 Micron Secol Polyester

10x
£143.70
£172.44
S8571207Y100
Standard Sleeves A0
857 x 1207mm
33¾"x 47½" 857 x 1207mm

A0 Maps, posters etc

100 Micron Secol Polyester

10x
£143.70
£172.44