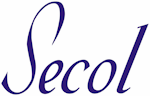 POSITIVE AND DEFINITIVE
ARCHIVAL PROTECTION

GIVING THE PAST A FUTURE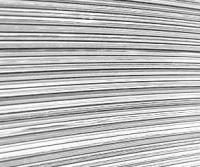 Uncut Plain Sheets
Uncut Plain Sheets are available as 80gsm Cotton Archival Paper in 920 x 760mm size.
Acid-Free Board is 100% cotton fibre board from Secol and calcium carbonate buffered and surface sized.
Available in two thicknesses 110 and 160 gsm, in cream or black colour the board is ideal for mounting and display work: drawings, photographs, prints and general conservation work as well.
Acid-Free Tissue is available in thickness 18 gsm, in cream colour.
It is ideal for wrapping, interleaving and other archiving options.
Code
Name
Overall
Dimensions
Format
Application
Material
Pack
Ex. VAT
Inc. VAT
SHTCF920760G90
Cotton Photo Archival Paper Uncut Sheets
920 x 760mm
Uncut Plain Sheets

Photographic Storage

Acid-Free 80 gsm Cotton Paper

100x
£112.30
£134.76
AFT500750G18
Acid-Free 18 gsm Tissue 500 x 750mm
500 x 750mm
500 x 750mm

wrapping, interleaving

18 gsm Board Tissue, Cream

500x
£30.65
£36.78
AFT7501000G18
Acid-Free 18 gsm Tissue 750 x 1000mm
750 x 1000mm
750 x 1000mm

Wrapping, interleaving

18 gsm Board Tissue, Cream

500x
£61.25
£73.50
AFBBL550750G160
Mounting 160 gsm Board
550 x 750mm
550 x 750mm

mounting; display of work

160 gsm Board, Black

1x
£47.05
£56.46
AB3345Y1650
Mounting 1650 Micron Board
830 x 1140mm
830 x 1140mm

mounting, display of work

1650 Micron Board, Cream

1x
£20.75
£24.90