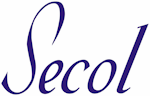 POSITIVE AND DEFINITIVE
ARCHIVAL PROTECTION

GIVING THE PAST A FUTURE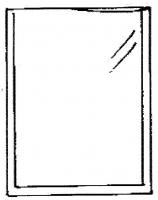 Comprehensive "HC" Archival Pockets
The Secol Comprehensive Pockets enable extensive collections to be protected and stored economically. Polyester "HC" material is completely inert and acid free which means absolutely safe for photographic and paper protection. They also offer colour rendition and display properties which are difficult to fault.
The Comprehensive Pockets are ideal for long term storage of documents, manuscripts, postcards, tickets, ink jet prints, photographs and any other paper or photographic material. Available in most popular sizes in packs of 50 and 100 they can be also manufactured in various dimensions and a quantity to meet different requirements as Bespoke Service. Request Form
In specifying dimensions of items the open site is always the first dimension.
For Pockets with filing holes go to BINDER & SECURITY STYLE PAGES
For A4 and A3 Inserts, and Strips go to MOUNTING SYSTEMS
For bulk storage go to ACID-FREE BOXES
For Archival Gloves, Tissue and Labels go to ACID FREE ACCESSORIES 
Code
Name
Overall
Dimensions
Format
Application
Material
Pack
Ex. VAT
Inc. VAT
HCP108134
Archival Pockets 108 x 134mm PK 50
108 x 134mm
108 x 134mm

5x4" film

Secol Polyester

50x
£9.70
£11.64
HCP108134M
Archival Pockets 108 x 134mm PK 100
108 x 134mm
108 x 134mm

5x4" film

Secol Polyester

100x
£13.85
£16.62
HCP127172
Archival Pockets 127 x 172mm
127 x 172mm
127 x 172mm

CD etc

Secol Polyester

50x
£12.85
£15.42
HCP127172M
Archival Pockets 127 x 172mm
127 x 172mm
127 x 172mm

CD etc

Secol Polyester

100x
£18.40
£22.08
HCP134184M
Archival Pockets 134 x 184mm
134 x 184mm
134 x 184mm

5 x 7" Prints

Secol Polyester

100x
£26.25
£31.50
HCP210260
Archival Pockets 210 x 260mm
210 x 260mm
210 x 260mm

8 x 10" Prints

Secol Polyester

50x
£25.55
£30.66
HCP210260M
Archival Pockets 210 x 260mm
210 x 260mm
210 x 260mm

8 x 10" Prints

Secol Polyester

100x
£36.55
£43.86
HCP220305
Archival Pockets A4
220 x 305mm
220 x 305mm

A4 format

Secol Polyester

50x
£29.60
£35.52
HCP220305M
Archival Pockets A4
220 x 305mm
220 x 305mm

A4 8 1/2 X 12"

Secol Polyester

100x
£42.30
£50.76
HCP260312
Archival Pockets 260 x 312mm
260 x 312mm
260 x 312mm

10 x 12" prints

Secol Polyester

50x
£31.05
£37.26
HCP260312M
Archival Pockets 260 x 312mm
260 x 312mm
260 x 312mm

10 x 12"

Secol Polyester

100x
£44.35
£53.22