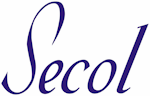 POSITIVE AND DEFINITIVE
ARCHIVAL PROTECTION

GIVING THE PAST A FUTURE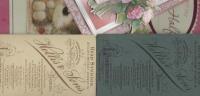 Postcard, Stereo & Divided Index Sleeves
Postcards, which were the "emails" of their days, offer fascinating insights into social history and many have become extremely valuable. The use of PVC postcard pockets damage both the view and the physical integrity of the print surface, but Secol Postcard Sleeves offer super clear vision to both sides and proven archival safety.
With the rarity and value of Stereo Prints, handling them for viewing can present a danger of damage. The archival Stereo Sleeves can be left permanently in place to protect the stereo yet allow complete 100% visual access.
Divided Index Sleeves with one pocket for 101x128mm material and the other pocket for a 101x40mm index card (not supplied) offer excellent solution for collection of prints where material is being constantly accessed and moved. This system ensures that the index always stay fixed to the material yet does not interfere with the visual access.
Take a look at ACID FREE BOXES to find bulk storage solutions.
Code
Name
Overall
Dimensions
Format
Application
Material
Pack
Ex. VAT
Inc. VAT
SLP95M140Y36H
Standard Postcard Sleeves 95 x 140mm
95 x 140mm
Standard Postcard

Postcards

Secol Polyester

50x
£12.30
£14.76
SLP95M140Y36
Standard Postcard Sleeves 95 x 140mm
95 x 140mm
Standard Postcard

Postcards

Secol Polyester

100x
£17.50
£21.00
SLP110M155Y36H
Large Postcard Sleeves 110 x 155mm
110 x 155mm
Large Postcard

Postcards

Secol Polyester

50x
£14.45
£17.34
SLP110M155Y36
Large Postcard Sleeves 110 x 155mm
110 x 155mm
Large Postcard

Postcards

Secol Polyester

100x
£21.05
£25.26
SL93180Y50
Stereo Sleeves
93 x 180mm
Stereo

Stereo Prints

50 Micron Secol Polyester

100x
£33.20
£39.84
SLP2105174Y50
Divided Index Sleeves without Cards
105mm x 174mm
128x101mm + 42x101mm

Images & Cards

50 Micron Secol Polyester

100x
£45.95
£55.14
BSSLP
B.S. Standard Postcard Sleeves
Bespoke Service
Bespoke

Postcards

Secol Polyester

100x
POA