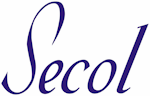 POSITIVE AND DEFINITIVE
ARCHIVAL PROTECTION

GIVING THE PAST A FUTURE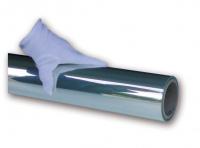 Sleeve Rolls
Secol Glass Clear Transleeve® & Colourview® Sleeves are available in roll lengths for commercial or professional storage. Sleeves are normally in 15mtr lengths, although other sizes are available by quotation, and lengths can be cut to specific requirements.
The Trantec® Rolls with captive flap are particularly useful for panoramic shots or where it is convenient to protect a complete film without cutting it into frames.
Sleeve Rolls offer the means of protecting long strip formats without the possibility of stress or damage.
Please feel free to contact us for bespoke quotation. Request Form
Code
Name
Overall
Dimensions
Format
Application
Material
Pack
Ex. VAT
Inc. VAT
RS35M15MT
Transleeve® Roll 35mm film
41mm W x 15 metres L
35mm film

film, panoramic formats

Secol Polyester

1x
£11.60
£13.92
RS50M15MT
Transleeve® Roll 35mm
53mm W x 15 metres L
35mm mounted

film, panoramic formats

Secol Polyester

1x
£12.10
£14.52
RS22815MT
Transleeve® Roll 6cm film
66mm W x 15 metres L
6cm film

film, panoramic formats

Secol Polyester

1x
£13.00
£15.60
RS70M15MT
Transleeve® Roll 70mm film
73mm W x 15 metres L
70mm film

film, panoramic formats

Secol Polyester

1x
£15.45
£18.54
RS06M15MT
Transleeve® Roll 6x6 Mounts
74mm W x 15 metres L
6x6 Mounts

storage, display

Secol Polyester

1x
£15.45
£18.54
RS35M15MC
Colourview® Roll 35mm film
41mm W x 15 metres L
35mm film

film, panoramic formats

Secol Polyester

1x
£11.60
£13.92
RS50M15MC
Colourview® Roll 35mm
53mm W x 15 metres L
35mm mounted

film, panoramic formats

Secol Polyester

1x
£12.10
£14.52
RS22815MC
Colourview® Roll 6cm film
66mm W x 15 metres L
6cm film

film, panoramic formats

Secol Polyester

1x
£13.00
£15.60
RS70M15MC
Colourview® Roll 70mm film
73mm W x 15 metres L
70mm film

film, panoramic formats

Secol Polyester

1x
£15.45
£18.54
RS06M15MC
Colourview® Roll 6x6 Mounts
74mm W x 15 metres L
6x6 Mounts

film, panoramic formats

Secol Polyester

1x
£15.45
£18.54
CF35M15MT
Trantec® Sleeve Roll 35mm
41mm /W/x 15 metres /L/
Roll 35mm

film, panoramic formats

Secol Polyester

1x
£13.75
£16.50
CF22815MT
Trantec® Sleeve Roll 60mm
66mm x 15 m length
Roll 60mm

film, panoramic formats

Secol Polyester

1x
£14.60
£17.52
CF70M15MT
Trantec® Sleeve Roll 70mm
72mm x 15 m length
Roll 70mm

film, panoramic formats

Secol Polyester

1x
£16.85
£20.22