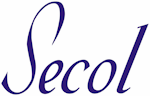 POSITIVE AND DEFINITIVE
ARCHIVAL PROTECTION

GIVING THE PAST A FUTURE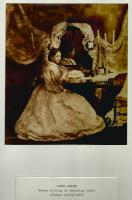 75 Micron Polyester Sleeves
The Secol 75 Micron Polyester Sleeves are open on two short sides and welded on the 2 long sides.
They are not punched.
If the size or thickness you require is not listed please feel free to contact us by phone, email or Request Form.
For A4 and A3 Inserts, and Strips take a look at MOUNTING SYSTEMS
For Gloves and Tissue go to ACCESSORIES. 
For storage solutions go ACID-FREE BOXES.
Take a look at SECOL REFERENCE to find out more about Polyester Properties, Paper Sizes, Linear Measurements and usefull Terms.
Code
Name
Overall
Dimensions
Format
Application
Material
Pack
Ex. VAT
Inc. VAT
S267381Y75Q
Standard Sleeves 267 x 381mm
267 x 381mm
267 x 381mm Quarter Imperial

Quarter Imperial

75 Micron Secol Polyester

25x
£35.70
£42.84
S76112Y75
Standard Sleeves 76x112mm
76 x 112mm
3 x 4½" 76 x 112mm

Cartes de Visite etc.

75 Micron Secol Polyester

50x
£18.75
£22.50
SA6Y75
Standard Sleeves 115 x 155mm
115 x 155mm
A6 / 4.5 x 6" / 115 x 155mm

Postards, 4.5 x 6" Prints

75 Micron Secol Polyester

50x
£20.55
£24.66
S152203Y75
Standard Sleeve 152 x 203mm
152 x 203mm
6 x 8" 152 x 203mm

6 x 8" Prints, Pictures

75 Micron Secol Polyester

50x
£24.60
£29.52
S152230Y75
Standard Sleeves 152 x 230mm
152 x 230mm
152 x 230mm

Prints, Pictures

75 Micron Secol Polyester

50x
£23.55
£28.26
SA5Y75
Standard Sleeves A5
160 x 215mm
A5 6 1/4 x 8 3/8"

6 1/4 x 8 3/8" Prints etc

75 Micron Secol Polyester

50x
£25.50
£30.60
S210254Y75
Standard Sleeves 210 x 258mm
210 x 258mm
8¼" x 10" 210 x 258mm

10" x 8" Prints

75 Micron Secol Polyester

50x
£31.45
£37.74
SA4Y75
Standard Sleeves A4
A4 220 x 305mm
A4 8½" x 12" 220 x 305mm

A4 prints, pictures etc

75 Micron Secol Polyester

50x
£43.10
£51.72
S267381Y75
Standard Sleeves 267 x 381mm
267 x 381mm
267 x 381mm Quarter Imperial

Quarter Imperial

75 Micron Secol Polyester

50x
£50.90
£61.08
SA3Y75
Standard Sleeves A3
310 x 425mm
12 1/8"x 16 5/8" 310 x 425mm

12 1/8"x 16 5/8" Prints

75 Micron Secol Polyester

50x
£70.00
£84.00
S335488Y75Q
Standard Sleeves A3 Plus
335 x 488mm
13¼"x 19¼" 335 x 488mm

A3 Plus

75 Micron Secol Polyester

25x
£57.50
£69.00
S335488Y75
Standard Sleeves A3 Plus
335 x 488mm
13¼"x 19¼" 335 x 488mm

A3 Plus

75 Micron Secol Polyester

50x
£82.15
£98.58
S412508Y75
Standard Sleeves 412 x 508mm
412 x 508mm
16¼"x 20" 412 x 508mm

20 x 16" Prints

75 Micron Secol Polyester

50x
£97.15
£116.58
SA2Y75Q
Standard Sleeves A2
430 x 600mm
A2 430 x 600mm

16 7/8 x 23½" Prints, posters

75 Micron Secol Polyester

25x
£73.25
£87.90
SA2Y75
Standard Sleeves A2
430 x 600mm
A2 430 x 600mm

16 7/8 x 23½" Prints, posters

75 Micron Secol Polyester

50x
£104.65
£125.58
S521725Y75
Standard Sleeves 521 x 725mm
521 x 725mm
20½"x 28½" 521 x 725mm



75 Micron Secol Polyester

50x
£118.90
£142.68
SA1Y75
Standard Sleeves A1
605 x 845mm
23¾"x 33¼" 605 x 845mm

A1

75 Micron Secol Polyester

50x
£136.05
£163.26
BSSY75
B. S. Standard Sleeves 75 Micron
Bespoke Service
Bespoke



75 Micron Secol Polyester

25x
POA