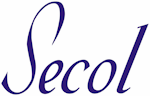 POSITIVE AND DEFINITIVE
ARCHIVAL PROTECTION

GIVING THE PAST A FUTURE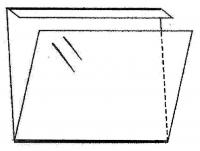 Trantec® Sleeves
The Trantec® Sleeves were developed to allow faster and easier insertion of film or prints inside the protection of Secol archival polyester sleeving.
Each Trantec® Sleeve is welded on one long side and opens up completely for simple and safe insertion. The sleeve is then closed and a neat welded "captive flap" locks over the opposing edge to retain the contents safely inside and completely protected.
Go to Trantec® Rolls to find storage solutions for panoramic shots or long strip material.
Code
Name
Overall
Dimensions
Format
Application
Material
Pack
Ex. VAT
Inc. VAT
TT0405T
Trantec® Sleeves 4 x 5"
102 x 127mm
4 x 5"

Film, Prints etc

50 Micron Secol Polyester

100x
£13.80
£16.56
TT468648T
Trantec® Sleeves 4¾ x 6½"
121 x 165mm
4¾ x 6½"

Film, Prints etc

50 Micron Secol Polyester

100x
£18.95
£22.74
TT0507T
Trantec® Sleeves 5 x 7"
127 x 178mm
5 x 7"

Film, Prints etc

50 Micron Secol Polyester

100x
£19.60
£23.52
TT648848T
Trantec® Sleeves 6 1/2 x 8 1/2"
165 x 216mm
6 1/2 x 8 1/2"

Film, Prints etc

50 Micron Secol Polyester

100x
£30.00
£36.00
TT0810T
Trantec® Sleeves 8 x 10"
203 x 254mm
8 x 10"

Film, Prints etc

50 Micron Secol Polyester

100x
£37.75
£45.30
TT1012T
Trantec® Sleeves 10 x 12"
254 x 305mm
10 x 12"

Film, Prints etc

50 Micron Secol Polyester

100x
£53.20
£63.84
TT1215T
Trantec® Sleeves 12 x 15"
305 x 381mm
12 x 15"

Film, Prints etc

50 Micron Secol Polyester

100x
£75.80
£90.96
TT1216T
Trantec® Sleeves 12 x 16"
305 x 406mm
12 x 16"

Film, Prints etc

50 Micron Secol Polyester

100x
£94.75
£113.70
TT1620T
Trantec® Sleeves 16 x 20"
406 x 508mm
16 x 20"

Film, Prints etc

50 Micron Secol Polyester

100x
£170.45
£204.54
TTA1Y250
Trantec® Protection Units A1
605 x 845mm
A1

maps, prints, drawings, posters

Polyester 250 Micron

10x
£165.75
£198.90
TTA0Y250
Trantec® Protection Units A0
857 x 1207mm
A0

maps, prints, drawings, posters

Polyester 250 Micron

10x
£212.60
£255.12
BSTTY50T
B. S. Trantec Sleeves® 50 Micron
Bespoke Service
Bespoke

Film, Prints etc

50 Micron Secol Polyester

100x
POA