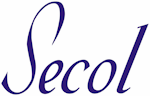 POSITIVE AND DEFINITIVE
ARCHIVAL PROTECTION

GIVING THE PAST A FUTURE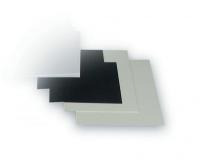 Acid-Free Interleaves, Board & Tissue
The Standard Interleaves without Tabs are made of acid-free 160gsm Alpha cellulose paper. Ivory in colour with a slight calcium carbonate buffer.
Interleaves With Tabs are also acid-free 1300 Micron 4-hole punched sheets. They are available in blue-grey or taupe boxboard that brings additional buffer solution with a slight CaCo3 within to give neutralisation of any residual acid.
All Interleaves are available in any size so can be use for a protective and visual barrier between pages and sections separating sections, annotating and indexing material stored in all kinds of FILING PAGES
Acid-Free Board is 100% cotton fibre board from Secol and calcium carbonate buffered and surface sized.
Available in two thicknesses 110 and 160 gsm, in cream or black colour the board is ideal for mounting and display work: drawings, photographs, prints and general conservation work as well.
Acid-Free Tissue is available in thickness 18 gsm, in cream colour. It is ideal for wrapping, interleaving and other archiving options.
Code
Name
Overall
Dimensions
Format
Application
Material
Pack
Ex. VAT
Inc. VAT
ASINLPWQ
Interleaves A4 Without Tabs PK 25
320 x 260mm
A4

separating, annotating, indexing

160gsm Ivory Board

25x
£11.85
£14.22
ASINLPW
Interleaves A4 Without Tabs PK 50
320 x 260mm
A4

separating, annotating, indexing

160gsm Ivory Board

50x
£16.85
£20.22
INLPWA3Q
Interleaves A3 without Tabs PK 25
440 x 340mm
A3

separating, annotating, indexing

160gsm Ivory Board

25x
£19.45
£23.34
INLPWA3
Interleaves A3 without Tabs PK 50
440 x 340mm
A3

separating, annotating, indexing

160gsm Ivory Board

50x
£27.90
£33.48
IPD8A4B
A4 Interleaves With Tabs Blue-Grey PK 8
320 x 280mm
A4

separating, annotating, indexing

1000 Micron Blue-Grey Board

8x
£5.65
£6.78
AFT500750G18
Acid-Free 18 gsm Tissue 500 x 750mm
500 x 750mm
500 x 750mm

wrapping, interleaving

18 gsm Board Tissue, Cream

500x
£30.65
£36.78
AFT7501000G18
Acid-Free 18 gsm Tissue 750 x 1000mm
750 x 1000mm
750 x 1000mm

Wrapping, interleaving

18 gsm Board Tissue, Cream

500x
£61.25
£73.50
AFBBL550750G160
Mounting 160 gsm Board
550 x 750mm
550 x 750mm

mounting; display of work

160 gsm Board, Black

1x
£47.05
£56.46
AB3345Y1650
Mounting 1650 Micron Board
830 x 1140mm
830 x 1140mm

mounting, display of work

1650 Micron Board, Cream

1x
£20.75
£24.90