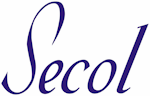 POSITIVE AND DEFINITIVE
ARCHIVAL PROTECTION

GIVING THE PAST A FUTURE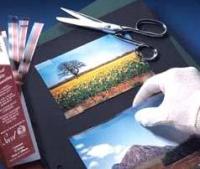 Conservation Pack & Archive Gloves
The Secol Conservation "Sampler" Pack is an introductory pack of "A-S" System of Binders & Pages and associated products to assist in establish a new archive.
Contents:
1 x GBA4 Box Binder
10 x AS200P1SE 1 pocket pages
10 x AS201P2SE 2 pocket pages
10 x AS202P4SE 4 Pocket pages
10 x A4 Acid Free Mount Boards
1 Pair Cotton Archive Gloves
1 Pack V-Mount Mounting strips
1 Pack Stamtec Display Mounts
1 "Beginners Guide"
Secol high quality, soft, lint free cotton Gloves are designed for handling valuable materials, film or print and preventing skin oils from contaminating them.
Once size fits all. 
Code
Name
Overall
Dimensions
Format
Application
Material
Pack
Ex. VAT
Inc. VAT
GLV5L
Archive Gloves
L
Size Large

Handling & preventing

White Cotton

5x
£11.50
£13.80
GLV5M
Archive Gloves
M
Size Medium

Handling & preventing

White Cotton

5x
£11.50
£13.80
GLV5LP
Archive Gloves 1 Pair of Size L
L
Size Large

Handling & preventing

White Cotton

1x
£4.95
£5.94
GLV5MP
Archive Gloves 1 Pair of Size M
M
Size Medium

Handling & preventing

White Cotton

1x
£4.95
£5.94
FHKIT
Family History Starter Kit






1x
£64.50
£77.40