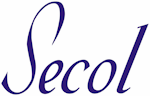 POSITIVE AND DEFINITIVE
ARCHIVAL PROTECTION

GIVING THE PAST A FUTURE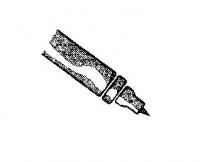 Labels, Index Cards & Permanent Markers
To complement our storage products we now offer high specification Self Adhesive Labels which can provide a professional finish when printed with inkjet or laser printers from any standard software.
The paper is very pale cream 100% Cotton Fibre yet desktop printer friendly: acid free and buffered, it is light fast and meets recognised silver tarnish tests. The acrylic based resin adhesive (reversible with industrial spirit) is exceptionally stable and proven in accelerated aging tests beyond 200 years.
The Secol Spine Label Holders  are designed as a flexible indexing system. Supplied in packs of 25 the clear pockets come complete with card index which can be changed or updated whenever the file's content are changed.
The Secol Two Sided Printed Index Cards are available separately in Packs of 50.
The Secol Index Cards 120 x 155mm perfectly fit CD & DVD Archival Pockets 127 x 172mm
The hard gloss surface of polyester can be a problem to mark or catalogue, but not with these instant dry, highly stable Marker Pens with a fine 4mm writing point. Useful for all types of marking.  
Code
Name
Overall
Dimensions
Internal
Dimensions
Label
Dimensions
Format
Application
Pack
Ex. VAT
Inc. VAT
AFL3263Q
Archival Ink Jet 27 Labels 63 x 32mm
210 x 297mm
27 labels 63 x 32mm
63 x 32mm

Labelling, indexing

50x
£50.95
£61.14
AFL3263
Archival Ink Jet 27 Labels 63 x 32mm
210 x 297mm
27 labels 63 x 32mm
63 x 32mm
63 x 32mm

Labelling, indexing

100x
£72.75
£87.30
AFL6396Q
Archival Ink Jet 9 Labels 63 x 96mm
210 x 297mm
9 labels 63 x 96mm
63 x 96mm

Labelling, indexing

50x
£44.90
£53.88
AFL6396
Archival Ink Jet 9 Labels 63 x 96mm
210 x 297mm
9 labels 63 x 96mm
63 x 96mm

Labelling, indexing

100x
£64.10
£76.92
SLH4389F5
Spine Label Holder 43 x 87mm
48 x 94mm
43 x 87mm
Card: 37 x 89mm
43 x 87mm

flexible indexing system

25x
£19.25
£23.10
ICD01
Double Sided Printed Index Cards
146 x 100mm
146 x 100mm

2 CD & 2 Index Pockets Pages

50x
£8.30
£9.96
ICD02
CD & DVD Index Cards 120 x 155mm
120 x 155mm
120 x 155mm

CD's, DVD's & Index Cards

50x
£4.85
£5.82
LB13M51
Tamper Evident Security Additional Labels
13 x 15mm
13 x 15mm

To prevent unauthorized use

1000x
£12.65
£15.18
MPBL1
Black Marker Pen
0.4mm tip

Marking on board, polyester

1x
£3.90
£4.68