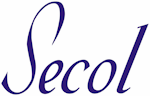 POSITIVE AND DEFINITIVE
ARCHIVAL PROTECTION

GIVING THE PAST A FUTURE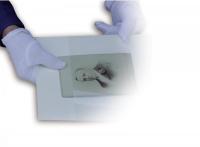 Mounting Inserts, Boarder Mounts & Corner Protectors
The Mounting Inserts are the solution for variety of smaller items and many formats of archival material.
Heavy weight 315 gsm ivory coloured Board in A4 and A3 formats provide a base for mounting up all kinds of materials from photographs to bus tickets, with the additional benefit that they can be suitably annotated and labeled to provide the complete story. 
Archival Boarder Mounts are available in many various sizes and shapes bespoke service.
The Corner Protectors are manufactured in acid-free and high strength material to protect plain pictured canvas, frames, books and other delicate items. Thy are available in any sizes as bespoke service. Museum Grey Board is completely archival safe and easy to assemble in no time.
Code
Name
Overall
Dimensions
Format
Application
Material
Pack
Ex. VAT
Inc. VAT
MIWA4Q
Mounting A4 Format Inserts
215 x 300mm
A4

Mounting base

315 gsm Ivory Board

25x
£14.95
£17.94
MIWA4
Mounting A4 Format Inserts
215 x 300mm
A4

Mounting base

315 gsm Ivory Board

50x
£21.25
£25.50
MIWA3
Mounting A3 Format Inserts
305 x 420mm
A3

Mounting base

315 gsm Ivory Board

50x
£27.20
£32.64
MIWA2
Mounting A2 Format Inserts
430 x 600mm
A2

Mounting base

315 gsm Ivory Board

50x
£51.50
£61.80