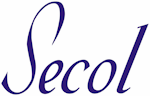 POSITIVE AND DEFINITIVE
ARCHIVAL PROTECTION

GIVING THE PAST A FUTURE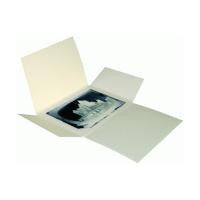 4 Flap Folders & Plain Sheets
The Secol Four Flap Folders are manufactured from the highest specification photo-archival cotton fibre paper to provide a soft and safe barrier for protection of the glass substrate and the image thereon.
The folders have 4 full size flaps and are pre-scored and double creased to allow for a 3mm thickness, and the unbuffered 80gsm material is unsized and possesses a pH of approximately 6.7.
Used by leading original collections worldwide, Secol Four Flap Folders are available in 5 sizes.
Plates can be stored upright in drawers or in Glass-Plate Boxes, manufactured in standard and any other dimensions as Bespoke Service. Take a look at Standard Archival Boxes and if the size you require is not listed please feel free to contact us by phone, email or completing the Request Form.
The material can also be supplied in Sheet Form as Bespoke Service. Request Form
Code
Name
Overall
Dimensions
Format
Application
Material
Pack
Ex. VAT
Inc. VAT
4FFL90120
Four Flap Folders Quarter Plate
90 x 120mm
Quarter Plate

Glass Plate Negatives

Acid-Free 90 gsm paper

100x
£45.45
£54.54
4FFL100130
Four Flap Folders 4x5"
100 x 130mm
4 x 5"

Glass Plate Negatives

Acid-Free 90 gsm paper

100x
£49.75
£59.70
4FFL122165
Four Flap Folders Half Plate
122 x 165mm
Half Plate

Glass Plate Negatives

Acid-Free 90 gsm paper

100x
£54.40
£65.28
4FFL130180
Four Flap Folders 5x7"
130 x 180mm
5 x 7"

Glass Plate Negatives

Acid-Free 90 gsm paper

100x
£59.20
£71.04
4FFL167218
Four Flap Folders Whole Plate
167 x 218mm
Whole Plate

Glass Plate Negatives

Acid-Free 90 gsm paper

100x
£78.10
£93.72
SHTCF920760G90
Cotton Photo Archival Paper Uncut Sheets
920 x 760mm
Uncut Plain Sheets

Photographic Storage

Acid-Free 80 gsm Cotton Paper

100x
£112.30
£134.76