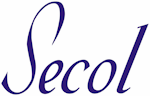 POSITIVE AND DEFINITIVE
ARCHIVAL PROTECTION

GIVING THE PAST A FUTURE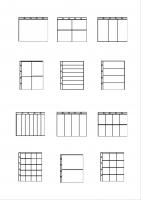 Vertical & Hanging A-S A4 Format Pages
The Secol Vertical & Hanging A4 Format Pages give full archival protection against physical damage, surface reaction and atmospheric contamination and high optical clarity that enhances the appearance of the contents.
Vertical A-S Pages are available in Packs of 25 and 50.
Hanging A-S Pages are available in Packs of 10, 15 and 50.
All pages are a standard 317mm x 260mm overall with 4 holes.
All pockets' dimensions are given with the open dimension first.
The ACID-FREE INTERLEEVES provide a protective and visual barrier so they can enhance a collection simply by putting between pages or sections.
For Gloves and Tissue go to ACID FREE ACCESSORIES