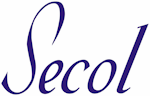 POSITIVE AND DEFINITIVE
ARCHIVAL PROTECTION

GIVING THE PAST A FUTURE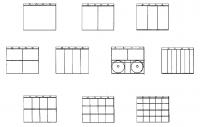 Hanging A4 Format Pages
The Secol Hanging Pages offer, in addition to their total long-term archival safety, a space-efficient solution to film storage. They are available in Packs of 10, 25 and 50.
Files can be used in conventional cabinets or the flexible individual Secol Handling File Storage Unit which provides a great benefit of portability to every section.
The Hanging Pages are punched with 4 holes and fit perfectly A4 Format BINDERS & PORTFOLIOS which give flexibility of usage.
In specifying dimensions of items listed below the open site is always the first dimension.
For Gloves, Tissue and Labels go to ACID FREE ACCESSORIES
Code
Name
Overall
Dimensions
Internal
Dimensions
Format
Application
Material
Pack
Ex. VAT
Inc. VAT
AS100P1Q
Hanging A-S 1 Pocket Pages
317 x 260mm
309 x 230mm
A4

Documents, prints, Images Photos

Secol Polyester

25x
£21.55
£25.86
AS100P1
Hanging A-S 1 Pocket Pages
317 x 260mm
309 x 230mm
A4

Documents, prints, Images Photos

Secol Polyester

50x
£30.70
£36.84
ASCD2Q
2 CD & 2 Index Pockets Pages PK 25
317 x 260mm
2x 124x124 & 2x 153x110mm
A4

CD, DVD,Index Cards

Secol Polyester

25x
£21.55
£25.86
ASCD2
2 CD & 2 Index Pockets Pages PK 50
317 x 260mm
2 x 124x124 & 2 x 153x110mm
A4

CD, DVD, Index Cards

Secol Polyester

50x
£30.70
£36.84
AS101P2Q
Hanging A-S 2 Pockets Pages
260 x 317mm
2 pockets 154 x 230mm
A4

A5 documents, photos

Secol Polyester

25x
£21.55
£25.86
AS101P2
Hanging A-S 2 Pockets Pages
260 x 317mm
2 pockets 154 x 230mm
A4

A5 documents, photos

Secol Polyester

50x
£30.70
£36.84
AS108P3Q
Hanging A-S 3 Pockets Pages
317 x 260mm
3 Pockets 102 x 230mm
A4

Stereos, 9" x 4", Panoramas.

Secol Polyster

25x
£21.55
£25.86
AS108P3
Hanging A-S 3 Pockets Pages
317 x 260mm
3 Pockets 102 x 230mm
A4

Stereos, 9"x4" Panoramas, Photos

Secol Polyster

50x
£30.70
£36.84
AS102P4Q
Hanging A-S 4 Pockets Pages
317 x 260mm
4 Pockets 154 x 113mm
A4

A6, Postcards, Prints 6 x 4

Secol Polyester

25x
£21.55
£25.86
AS102P4
Hanging A-S 4 Pockets Pages
317 x 260mm
4 Pockets 154 x 113mm
A4

A6 Postcards Photos Prints 6x4"

Secol Polyester

50x
£30.70
£36.84
AS103S4Q
Hanging A-S 4 Strip Pockets Pages
317 x 260mm
4 Pockets 76 x 230mm
A4

120 / 60mm film strips

Secol Polyester

25x
£21.55
£25.86
AS103S4
Hanging A-S 4 Strip Pockets Pages
317 x 260mm
4 Pockets 76 x 230mm
A4

120 / 60mm film strips

Secol Polyester

50x
£30.70
£36.84
AS104S7Q
Hanging A-S 7 Strip Pockets Pages
317 x 260mm
7 Pockets 42 x 230mm
A4

35mm film strips

Secol Polyester

25x
£21.55
£25.86
AS104S7
Hanging A-S 7 Strip Pockets Pages
317 x 260mm
7 Pockets 42 x 230mm
A4

35mm film strips

Secol Polyester

50x
£30.70
£36.84
AS106P8Q
Hanging A-S 8 Pockets Pages
317 x 260mm
8 Pockets 76 x 113mm
A4

Cartes de Visites. Playing Cards

Secol Polyester

25x
£21.55
£25.86
AS106P8
Hanging A-S 8 Pockets Pages
317 x 260mm
8 Pockets 76 x 113mm
A4

Cartes de Visites. Playing Cards

Secol Polyester

50x
£30.70
£36.84
AS107P12Q
Hanging A-S 12 Pockets Pages
317 x 260mm
12 Pockets 76 x 76mm
A4

Coins, tickets etc.

Secol Polyester

25x
£21.55
£25.86
AS107P12
Hanging A-S 12 Pockets Pages
317 x 260mm
12 Pockets 76 x 76mm
A4

Coins, tickets, photos etc.

Secol Polyester

50x
£30.70
£36.84
AS105P20Q
Hanging A-S 20 Pockets Pages
317 x 260mm
20 Pockets 60 x 54mm
A4

35mm mounted slides

Secol Polyester

25x
£21.55
£25.86
AS105P20
Hanging A-S 20 Pockets Pages
317 x 260mm
20 Pockets 60 x 54mm
A4

35mm mounted slides

Secol Polyester

50x
£30.70
£36.84