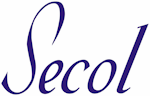 POSITIVE AND DEFINITIVE
ARCHIVAL PROTECTION

GIVING THE PAST A FUTURE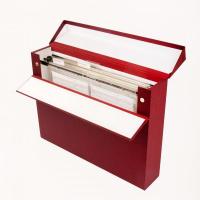 Hanging Unit
The Secol Hanging File Storage Unit uniquely combining the advantages of fixed HANGING A4 FORMAT PAGES and portable binder systems in a free-standing box holding around 50 files.
It can be stored on an archive shelf, in a safe or cupboard and taken to point-of-use with maximum flexibility.
The unit is hand made in archival boxboard with a white internal barrier lining and an attractive dark maroon "Milskin" finish outside. The flip top lid opens in conjunction with protective front drop-flap to provide ready access to the files inside.
For Gloves, Tissue and Labels go to ACID FREE ACCESSORIES
Code
Name
Overall
Dimensions
Format
Application
Material
Pack
Ex. VAT
Inc. VAT
HFB415317D75
Hanging File Storage Unit 415x317x75mm
415 x 317 x 75mm
A-S

Hanging Files

Milskin - Maroon

1x
£28.05
£33.66