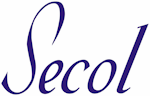 POSITIVE AND DEFINITIVE
ARCHIVAL PROTECTION

GIVING THE PAST A FUTURE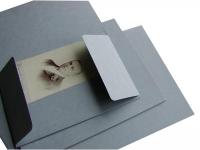 Board Folders & Boxes
Archival Folders are manufactured from 100% wood free cellulose acid-free blue-grey board in 290 gsm weight.
Folders are in unglued format and have a variety of uses in grouping and protecting all slides, films and negatives  in conjunction with polyester enclosures and die-cut storage boxes.
Mounted Slide Boxes in Blue-Grey or Taupe colour are available as bespoke service.
Please do not hesitate to contact us. Request Form
Code
Name
Overall
Dimensions
Internal
Dimensions
Format
Application
Material
Pack
Ex. VAT
Inc. VAT
STO17
Board Folders 170 x 245mm
170 x 245mm
170mm x 245mm

grouping, protecting prints etc

290 gsm Board, Blue-grey

10x
£7.30
£8.76
STO22
Board Folders 220 x 280mm
220 x 280mm
8 x 10"
220 x 280mm

Suits 8 x 10" Prints

290 gsm Board, Blue-grey

10x
£8.85
£10.62
STO23
Board Folders A4
230 x 310mm
A4
A4 230 x 310mm

A4 Prints, Documents etc

290 gsm Board, Blue-grey

10x
£9.40
£11.28
STO27
Board Folders 270 x 355mm
270 x 355mm
270 x 355mm

Prints, Documents etc

Secol Board, Blue-grey

10x
£12.55
£15.06