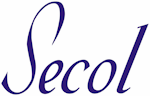 POSITIVE AND DEFINITIVE
ARCHIVAL PROTECTION

GIVING THE PAST A FUTURE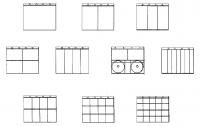 A-S Hanging A4 Format Pages
With the opening along the separate punched binding edge A-S Hanging A4 Format Pages bring the solution for security and easy accessibility to a storage material.
All pockets' dimensions are given with the open dimension first.
A-S Hanging Pages can be used together with Hanging Bars and Hanging File Storage Unit:- HANGING & MOUNTING SYSTEMS and with binders for A4 formats:- BINDERS & PORTFOLIOS
The wide range of Pages is adequately suitable for Pictures, Prints, Documents, Letters, Banknotes, Panorama Prints, Negatives, Tickets, Coins Cigarette Cards, Postcards, Visiting Cards CDs, DVDs etc.
Pages are available in packs of 10, 25 and 50
The ARCHIVAL INTERLEEVES provide a protective and visual barrier so they can enhance a collection simply by putting between pages or sections.
For Gloves and Tissue go to ACID FREE ACCESSORIES